---
MEET THE DIRECTOR/OWNER
Evelina Ricci-Yuster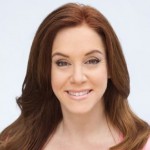 Very early in my academic career I knew I wanted to work with children. Many therapists hold themselves out to be pediatric specialists but do not have the breadth of experience, training, skill, or intuition necessary to understand and guide patients through a healing process. This is all I have ever done and remains the sole focus of my professional endeavors.
I believe that pediatric physical therapy is a dance between the child and me, linking play with movement.
I have over 18 years of pediatric clinical experience, most of which was dedicated to early intervention. This allows me to offer an extensive knowledge base of proven treatment programs.
I graduated from McGill University, Montreal, in 1996. I was selected that same year as one of only two students from Canada to participate in the physical therapy clinical residency program at the prestigious Rancho Los Amigos Rehabilitation Center.
Following my experience at Rancho Los Amigos, I joined the out-patient pediatric physical therapy department of Cedars Sinai Medical Center in 1997. I specialized in the treatment of infants and children with neurological and genetic disorders, developmental delays, torticollis and plagiocephaly.
In 2002, I was invited by the Cedars Sinai Medical Center pediatric department to be a guest lecturer at the hospital's Pediatric Grand Rounds where I presented a dissertation entitled "What's New With Torticollis – Plagiocephaly Deformity Sequence".
In addition, I also served for two years as the designated pediatric physical therapist within the neonatal intensive care unit infant progress follow up clinic. Working with geneticist Dr. John Graham, I conducted developmental assessments for premature infants who were at risk for developmental delays.
My pediatric hospital experience includes work within the acute and out-patient rehabilitative settings, and the Neonatal Intensive Care Unit (NICU).
Beginning in 2002, I opened my own private practice consisting of clinic and home-based pediatric physical therapy services.

back to top
---
MEET OUR PHYSICAL THERAPIST
Shannon Coughlin PT, DPT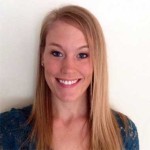 Shannon Coughlin graduated from the University of Southern California with a Doctorate in Physical Therapy. She completed her undergraduate work at Boston University where she received her Bachelor's degree in human physiology.
While attending USC, Shannon completed a sixteen week outpatient clinical affiliation at Children's Hospital Los Angeles where she worked extensively with children with developmental delay, torticollis and plagiocephaly, muscular dystrophy, cerebral palsy and other neurological diagnoses. Additionally, she was involved in CHLA's motion analysis lab where she used data collected from 3-dimensional biomarker technology to analyze atypical movement patterns.
Shannon also has professional experience using hippotherapy– the use of a horse as therapeutic strategy to promote postural stability and balance in children with a myriad of neurologic and orthopedic conditions. She is also actively involved in Life Rolls On- an organization that helps people with spinal cord injuries surf, and Shane's Inspiration- an organization that helps install adaptive playground equipment for children who use wheelchairs and walkers.
Shannon has been working at PT N PLAY since August 2014 and believes in giving each child every opportunity to play in a fun, positive environment that promotes learning and development!

back to top
---
MEET OUR OFFICE MANAGER
Alexa Riemer
Alexa is our everything! She is busy scheduling, taking calls, billing, and reminding us of deadlines all day long. She is a sweetheart , and the ultra organized member of our PT N' PLAY family. We couldn't operate without her! On her spare time, Alexa is busy nannying and taking on-line courses with her ultimate goal of becoming a pediatric occupational therapist. We love her infectious smile and we know you will love her too!
back to top